A few weeks ago, LatticeWork BV contacted Mikaël Guillerm, system administrator and auto entrepreneur to create a test run on the AmberPRO and form a personal opinion. As a self-termed 'Geek' in his article 'AmberPRO Cloud NAS: Le Test' we are very excited to read his feedback!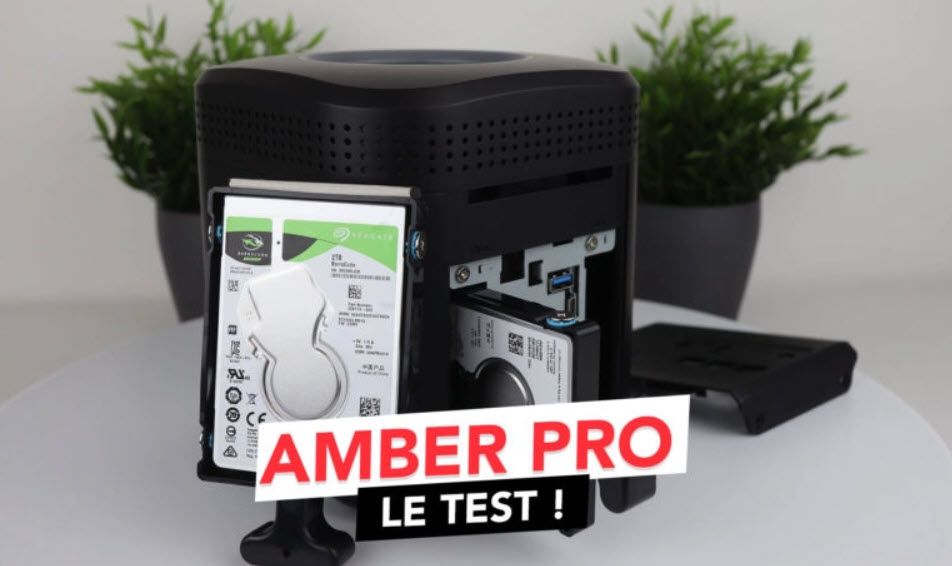 AmberPro Cloud NAS : Le Test 
Straight away, Mr. Guillerm was pleased to experience that the AmberPRO does not solely provide a network attached storage (NAS) but also router functionalities. He claims that, every organisation which uses a minimum of technologies should use a NAS, to store, share and back-up important documents and files. Furthermore, according to Mr. Guillerm most individuals do not complete smartphone, tablet or notebook back-ups and are therefore at risk of loosing all their pictures and other important informations in case of loosing their electronic device or as a consequence of troublesome incidents such as the OVH data center. 
The NAS AmberPRO private Cloud could function as a solution to prevent or minimise the damage of such accidents.
However, the most intriguing argument of the AmberPRO, according to Mikaël Guillerm, is the two in one combination of NAS and Router functionality with its de-centralised privacy cloud, which distinguishes the AmerPRO from the multitude of other NAS providing machines.

AmberPRO Device & Hardware
Mikaël Guillerm was very satisfied with the quality of the AmberPRO device, calling it a well-constructed modern design using quality materials. He claims the device to be 'well-equipped' with already integrated WiFi card, USB ports, interfaces for router and local network usage. 
As self-proclaimed Geek, Mikaël would have enjoyed some interface and storage upgrades which will be taken into consideration by our tech team.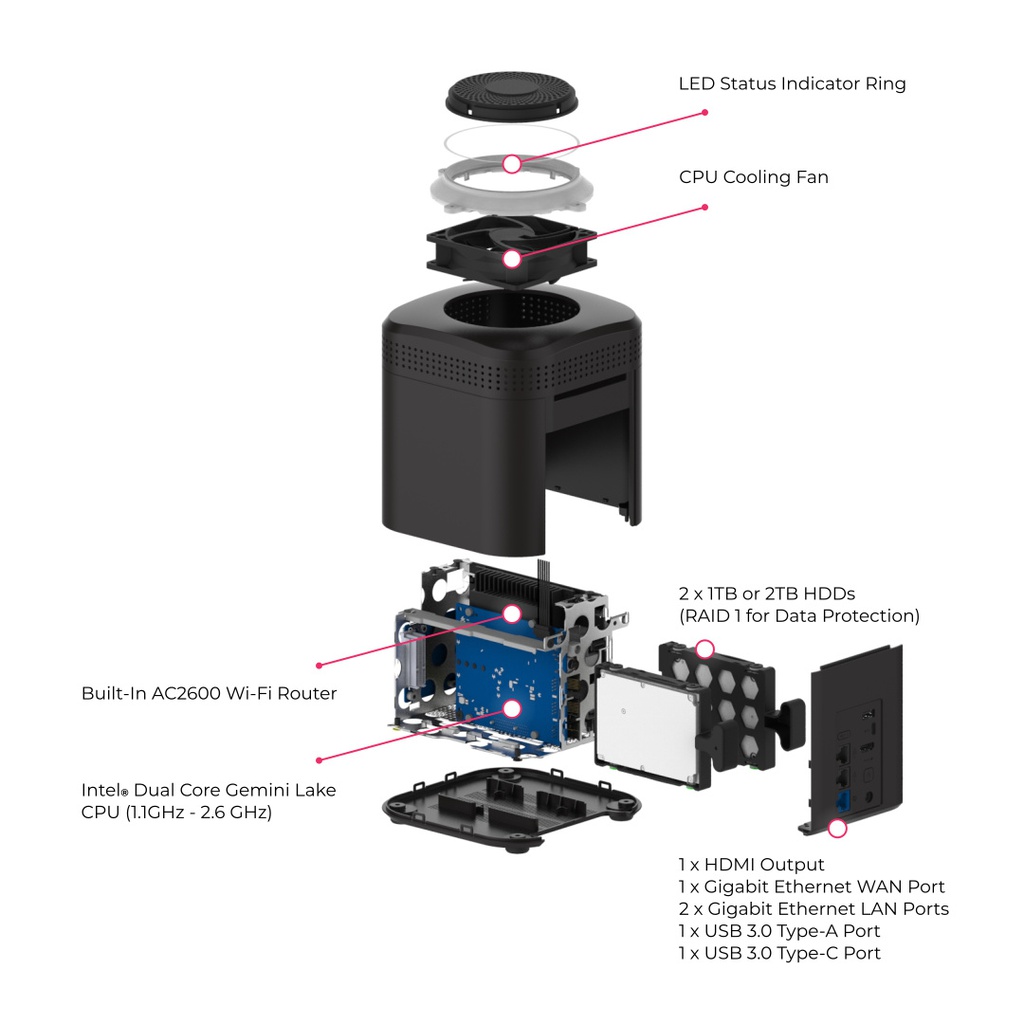 Software
In his short article, Mr. Guillerm claims to have come across NAS devices which looked promising on paper thanks to the components, but turned out to be very bad and unintuitive to use.
He says that the AmberPRO has done some good work on the software part but a lot of work has yet do be done in order catch up with the giants of this market.
Installation & Configuration 
The AmberPRO device comes with a small installation manual, guiding the individual through the installation process either via the internet with your computer or via an application on the smartphone. The well depicted straightforward 5-step process is very simple and automatic as long as both electronic devices (Amber & Smartphone/PC) are connected to and share same internet connection.
For a more detailed description of the installation and configuration process, you can take a look at Mikaël Guillerm's article, but as he claims himself: 'La configuration du Amber a pris seulement quelques minutes et est très simple!'.
Amber OS
After the configuration, Mr Guillerm continues to explore and describe the detailed process and functions that the AmberPRO device provides users with (e.g. how to add storage folders & users; how to configurate your NAS; different saving options; etc). 
Furthermore he enjoys the interface possibilities and the numerous applications that can be downloaded once the 'Amber PRO' plugin was installed, which allows the individual to use Docker. Nevertheless, here he claims that owners need to be patient, as this configuration won't be such a walk in the park. 
Conclusion
Mikaël Guillerm seemed to be more than satisfied with his first impression of the AmberPRO. He's come across his fair share of NAS and routers but none compared to the Amber device and its wide array of functionalities. Furthermore, the possibilities to share and create private URLs for invited parties as well as the immens control provided by the device itself were very pleasing to  Mr Guillerm. 
He believes the NAS to be appealing to many people looking for a device that can back up all of your data easily. However people looking for thrills and diverse applications may be disappointed. 
With the installation of Docker, there is a seemingly endless possible extension of the AmberNAS, if it was not for the 2GB RAM, as it allows users to install containers such as Nextcloud, Jitsi, Kailona, and a lot more.
Unfortunately, the price of the Amber device remains quite substantial at 749€. But once again, you have to see it as an all-in-one product (NAS + Router), says Mikaël, aside from the certainty that there will be updates to the version in the future.
Amber Affiliate Partners share their Amber experience to you for free.
You get your Coupon from them as Gift Voucher on your shopping Cart.