Rooted in physics, engineering, and a passion for technology, the genesis of Amber began even before we were carrying around pocket-sized digital gadgets with gigabytes of content, life moments and digital memories. Yes, the origin of Amber predates the smartphone itself. Instead, its beginnings were in the young mind of an innovative electronics aficionado in Indonesia. This tinkerer and problem solver would grow up to be Dr. Pantas Sutardja, an accomplished technology pioneer, serial entrepreneur, and philanthropist.
His early love for understanding systems at every level and from every angle possible served as the basis for the foundation of his building of Marvell Technology Group, a semiconductor powerhouse, and LatticeWork, who is building the future of Edge Computing Solutions with its Amber product line. This passion, combined with a firm grasp of consumer needs and enterprise expectations has served as fuel for an incredibly storied and successful career. To better understand how and why Amber came to be, we'll take a journey through each stage of Dr. Sutardja's remarkable career.
Dr. Sutardja's History as a Tech Pioneer
Born in Indonesia, Dr. Sutardja grew up in Singapore and showed a deep fascination for electronics from a young age. Like most younger brothers, he wanted to follow in the footsteps of his older brother, Sehat, who was obsessed with gadgets of all kinds. Picking up electronic magazines, journals, and whatever he could get his hands on not only gave Dr. Sutardja a shared passion with his brother, but also sparked a lifelong love of physics, engineering, and science that would make him a world-renowned technology pioneer.
The funny thing is Dr. Sutardja wasn't your typical student. In fact, he failed a math class in 8th grade, despite a strong aptitude in the subject matter. It was his desire to understand not just the surface level of a subject, but every intricate facet of electronics that encouraged him to devote untold time to his studies in order to excel. Dr. Sutardja explained this turning point in his academic studies on the Building the Future podcast: "As I was trying to learn more about electronics, I wasn't happy with just being a hobbyist. I tried to understand the principles of semiconductors and things like that. I picked up some books and just completely didn't understand anything in there. I quickly figured out that it's physics and tried to pick up physics. But I quickly realized oh, there's no way I can learn physics. I'm not strong enough in my math background. So, that was the turning point for me in my formal studies – I knew I had to learn how to teach myself."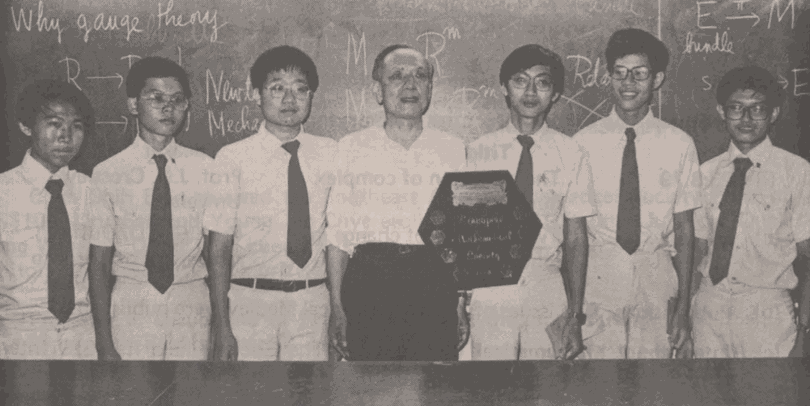 A young Pantas Sutardja was awarded the Southeast Asian Mathematical Society Prize on 27 June, 1980 at the University of Singapore (pictured 3rd from the right)

Dr. Sutardja has continued this focus on learning all of the prerequisites required to fully understand a subject matter throughout his career. He credits this method of learning with helping him become a problem solver and innovative thinker. Dr. Sutardja carried this passion for education to the upper echelons of higher learning. He was accepted to both Yale and U.C. Berkeley. He pushed the limits of his comfort zone, packed his bags, and left his home to head for the West Coast. At the University of California, Berkeley, he took as many courses as he could within the Electrical Engineering and Computer Science disciplines, choosing to explore as many new concepts as possible. Dr. Sutardja went on to receive BS, MS, and Ph.D. degrees in these fields of study. He also made sure to spend time participating in extracurricular groups, with like-minded people, and met his future wife, Ting, who was also an Electrical Engineering student. Little did they know, at the time, what an impact they would be able to make for their beloved University in the years to come.
Learning to See Everything from a Systems Perspective
After graduating from UC Berkeley, Dr. Sutardja joined IBM's Almaden Research Center. During this time, he had the opportunity to learn more about the company's magnetic recording. This work was a departure from his studies at Berkeley and eventually led to his development of IBM's first Complementary metal-oxide-semiconductor (CMOS) read channel chip. A major turning point for Dr. Sutardja would come when he later left IBM to start work as a consultant in the field. His desire to innovate and develop new technology solutions grew stronger, especially as he discussed possibilities of the future with his brother.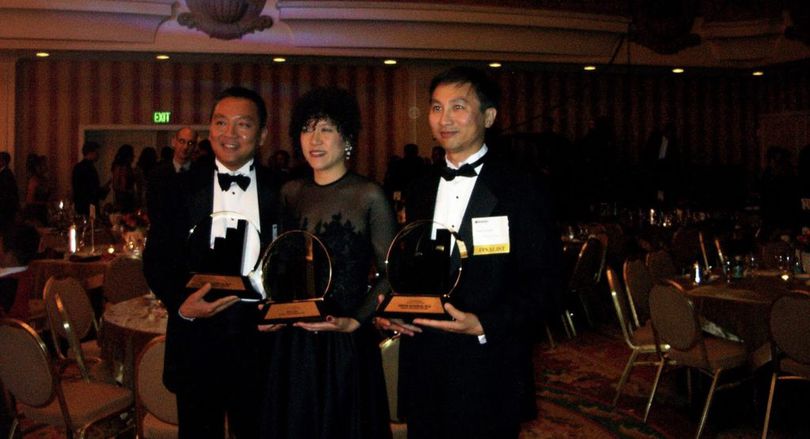 After brainstorming and researching, they took a major leap of faith in their technical talent and business ability. Together, with Sehat's wife Weili Dai, they risked it all to found Marvell Technology Group in 1995. Dr. Sutardja would serve as the Board Director and Chief Technology Officer during his tenured career at Marvell. Over the course of his years there, he led thousands in the technology research and development teams. Marvell became synonymous with innovative semiconductor technology and storage chips, evolving from a start-up company, founded in their home in California, to a publicly-traded storage behemoth with a campus in Santa Clara, California.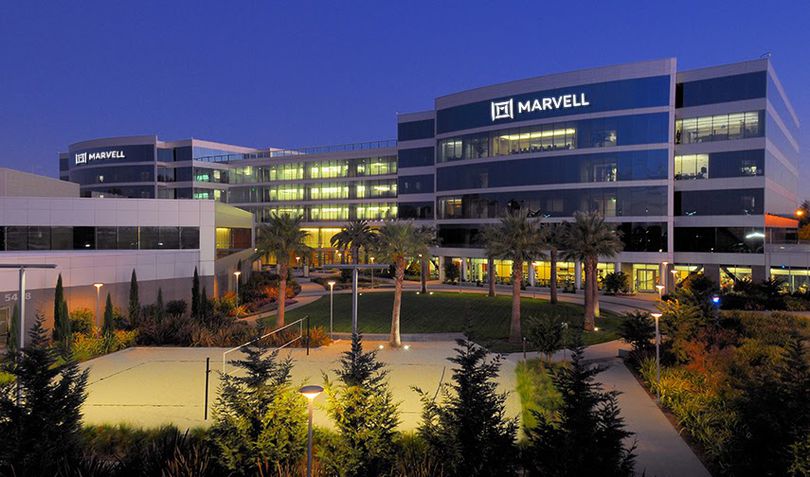 While at Marvell, Dr. Sutardja produced over 300 patents in semiconductor and storage systems. Today, Marvell has over 5,000 employees across the globe and a market cap of nearly $24B (NYSE: MRVL). The company has released several successful product lines over the past few decades but remains known for its innovative storage solutions that helped accelerate its growth as a technology powerhouse, even becoming one of Jim Cramer's top stock picks in 2020 for the future of 5G.
Perhaps what makes Dr. Sutardja's approach to the technology business so unique is that he combines deep subject matter expertise with a love for problem-solving and understanding of customer pain points. His product development at Marvell centered around ensuring the chips were truly useful to consumers. Doing so requires keeping a strong pulse on what consumers are asking for while also understanding how to give it to them from both technical and business perspectives.
After nearly 20 years, launching countless products, creating thousands of careers, and selling billions of chips, Dr. Sutardja decided it was time to move beyond silicon and transition into systems. Once again, Dr. Sutardja put his expertise into practice by founding LatticeWork.
While at Marvell, Dr. Sutardja began to think about better ways about the future of consumer storage. People were documenting more of their lives online, compiling countless photos, videos, and other documents in the process. Cloud storage solutions were expanding rapidly, dropping in price, and providing a new level of convenience. But it didn't seem fair that people had to give up their privacy for convenience, and it didn't make a lot of sense that they had to pay for premium cloud storage solutions in perpetuity. Data hacks and the lack of public understanding were also significant concerns.
Dr. Sutardja, a very private person in his personal life, started to research innovative ways to tackle escalating consumer storage and bandwidth use. He wanted to innovate around a solution that provided consumers the storage they wanted while safeguarding their privacy and not drain their bandwidth. CNBC said it best: he wanted to Bring the Cloud Down to Earth. He shared these insights on CNBC's nationally syndicated Squawk Box where he explained that legacy cloud storage solutions and service providers wanted their customers to put all of the data in their cloud, which was certainly convenient but presented lingering concerns about handing over all of that data, not to mention the pain points when it came to uploading and downloading that data time and time again.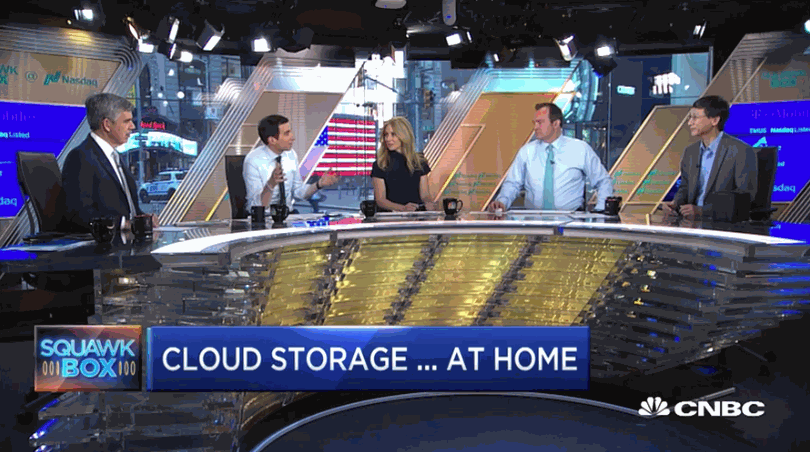 Consumers were stuck having to choose between convenience and privacy. Dr. Sutardja knew well that when presented with these two options, consumers would choose convenience time and time again. This choice made sense when considering the amount of data the average person generates each day. After all, people were no longer taking photos only on special occasions. Instead, they were taking several photos each day on their smartphone and creating videos more often – and wanted to stay connected with these memories – not just digitally toss them in the cloud.
Reaching the storage limit on smartphones was incredibly easy. Dr. Sutardja knew Google Photos, iCloud, and Dropbox were common solutions to this problem, but each solution presented its own disadvantages. Why give up high resolution for a free cloud storage solution when you paid top dollar for a phone that could take photos of that quality in the first place? Why pay subscription fees to put your data in someone else's hands?
Dr. Sutardja knew there had to be a way to unite convenience and privacy. What if there was an option that provided both? How could consumers easily access their data on the go without handing it over completely to a third party? What if you could digitally preserve and encapsulate your data, with all the benefits of the cloud and none of the privacy risk?
The Future of Personal Cloud Computing with Amber
By uniting his knowledge of systems, storage solutions, and leading-edge technologies, Dr. Sutardja landed on the idea of a personal hybrid cloud solution to put data control and privacy back in the hands of its rightful owners. As he said in his interview with the Finding Genius Podcast, "Why not put the ownership of data into the hands of consumers themselves, but also give them the convenience they have come to expect that the cloud provides?"
A true personal cloud device would allow people to access their data right when and where they needed it. It wouldn't require a third-party or never-ending subscriptions either. This solution would also be less attractive to hackers, who usually prefer to go after large sources of data, not distributed pieces. Consumers could continue to live their lives how they wanted to and enjoy the benefits and features of their devices. This solution would solve the pain point of data storage without users having to change how they use their smartphones or interrupt their daily workflow.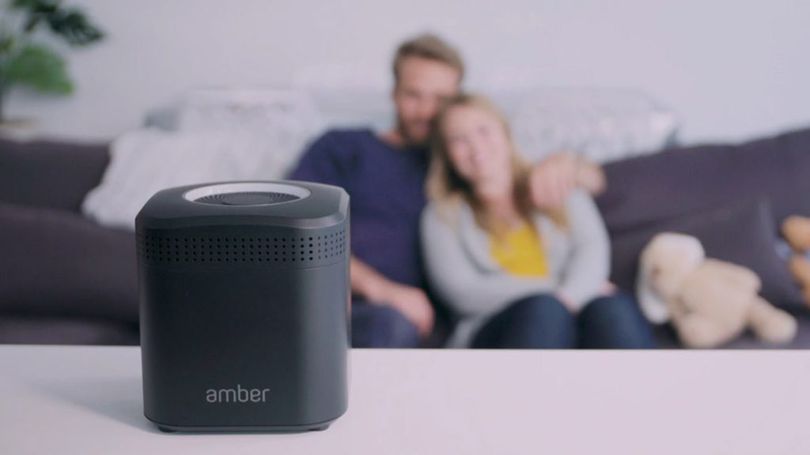 And that's how LatticeWork and its flagship product, Amber, came to be: originating from a desire to give consumers what they wanted from a systems-minded point of view. Instead of merely analyzing the problem at the micro-level, Dr. Sutardja took a macro approach to develop a product that integrates fully with the way we live, work, and interact today. He sums up the catalyst for founding LatticeWork like this: "Data is your life and your memories. You should be able to relive it when you want to. We want to make that content available and accessible."
LatticeWork not only sought to build out the hardware and software systems to power Amber, but it also built its own private and secure cloud service infrastructure, AmberCloud. Now, LatticeWork is the first to bring storage and systems together for consumers through its Amber products. Amber X is the first true smart personal cloud device engineered for the everyday consumer. Amber X not only solves the data backup problem we face as our smartphones fill up but also makes secure sharing simple. Users can share securely to anyone through the cloud with secure remote access from any device. Instead of swiping endlessly searching for the right photo or video, you should be able to easily search and sort your content with facial recognition indexing.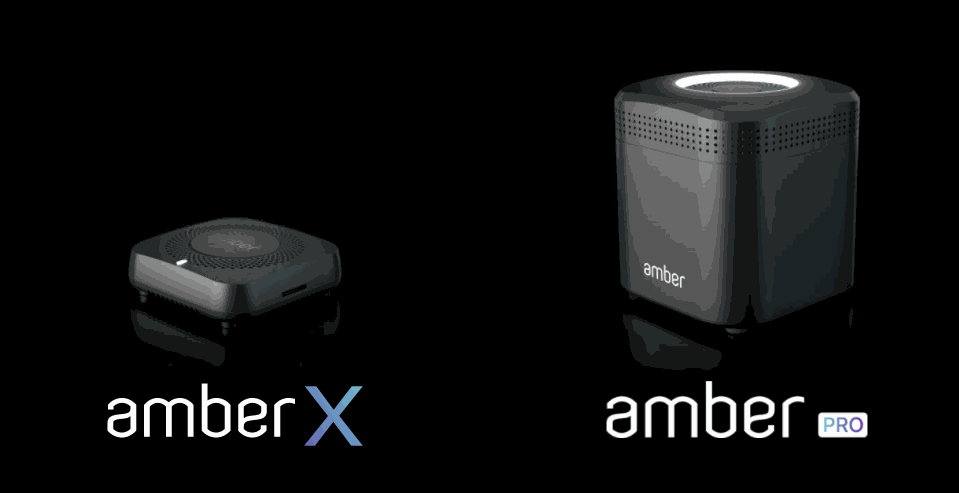 AmberPRO solves the storage, sharing, and workflow problem for the small to medium-sized business side of things. After years of building the tools required for his work, Dr. Sutardja has released a tool that will help businesses work smarter. With AmberPRO, you can host your own business cloud, securely sharing files with your team while protecting your data from prying eyes.
Consumers get the convenience they want and the privacy they need from both the personal and business side of things. The user experience of these devices keeps things as simple as possible, no matter where, or what device, they are accessed from.
Ultimately, Dr. Sutardja sees the future of cloud computing as one where consumers take charge. LatticeWork provides the platform needed for complete access, control, and privacy. But the LatticeWork team sees its Amber product line as more than just devices. Instead, they are the trusted keepers of memories. These memories shouldn't be kept in a vault but should be easily re-lived over and over again. Amber gives users the key to press play on their memories while providing intelligent layers of protection. These layers ensure those memories are preserved for generations to come.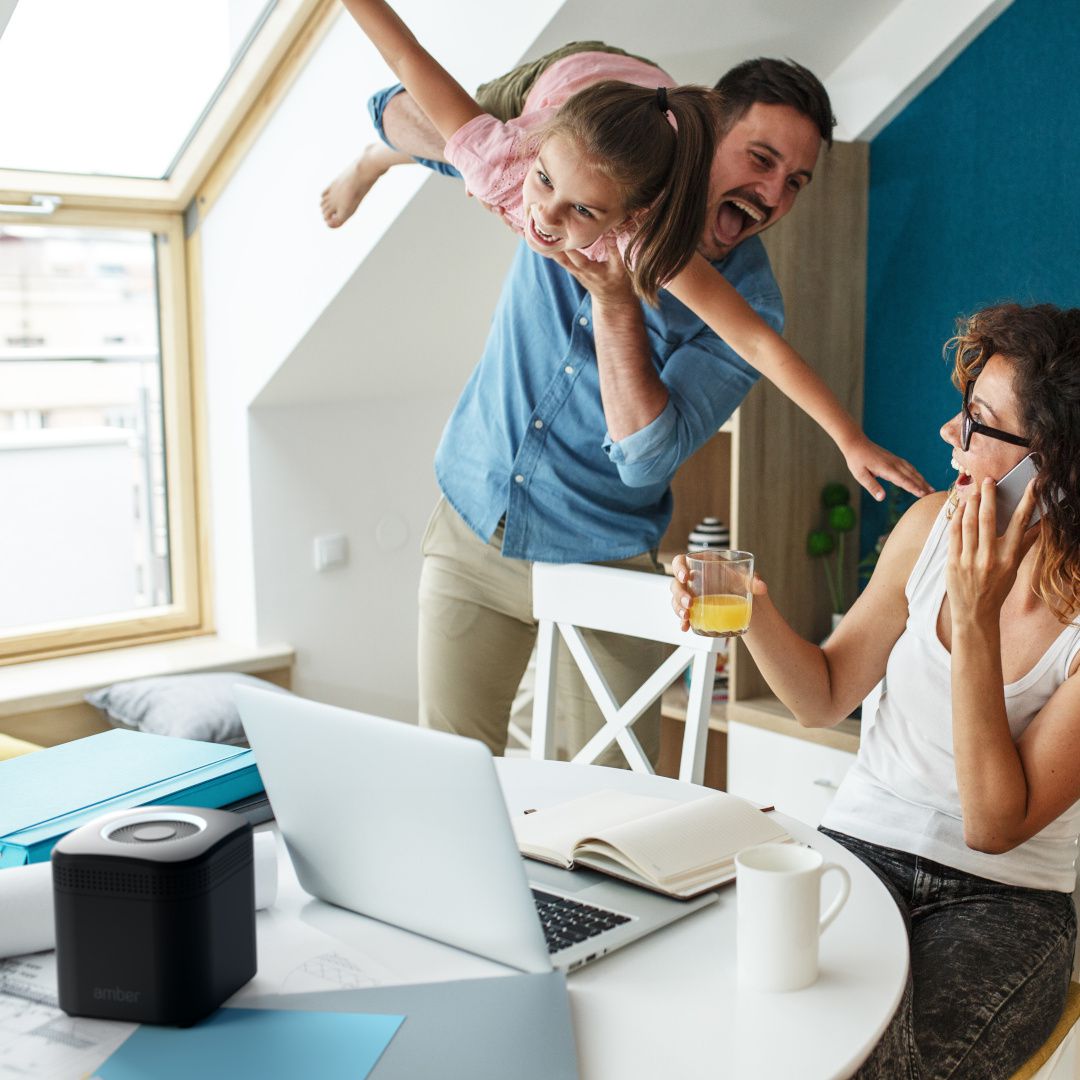 The future also prioritizes accessibility above all else. While subscription models have become commonplace, Dr. Sutardja challenges the status quo. LatticeWork allows customers to "buy it once, use it forever" and rejects a design that only offers customers a forced subscription model. This keeps things accessible and provides customers with more freedom. For consumers who want a second backup or archive any of the content on their Amber device offsite for added protection, LatticeWork will provide an optional cloud storage service available in early 2021.
Moving Dr. Sutardja's Vision Forward
Outside of LatticeWork, Dr. Sutardja finds time to support the next generation of innovators through the Sutardja Center for Entrepreneurship & Technology at UC Berkeley. Through the Pantas and Ting Sutardja Foundation that he and his wife established, they've endowed the center with funding to expand their program to enable more science and engineering students to explore new concepts in the technology and business through the renowned Berkeley Method, an internationally recognized approach to teaching technology entrepreneurship to university students, executives, and tech professionals.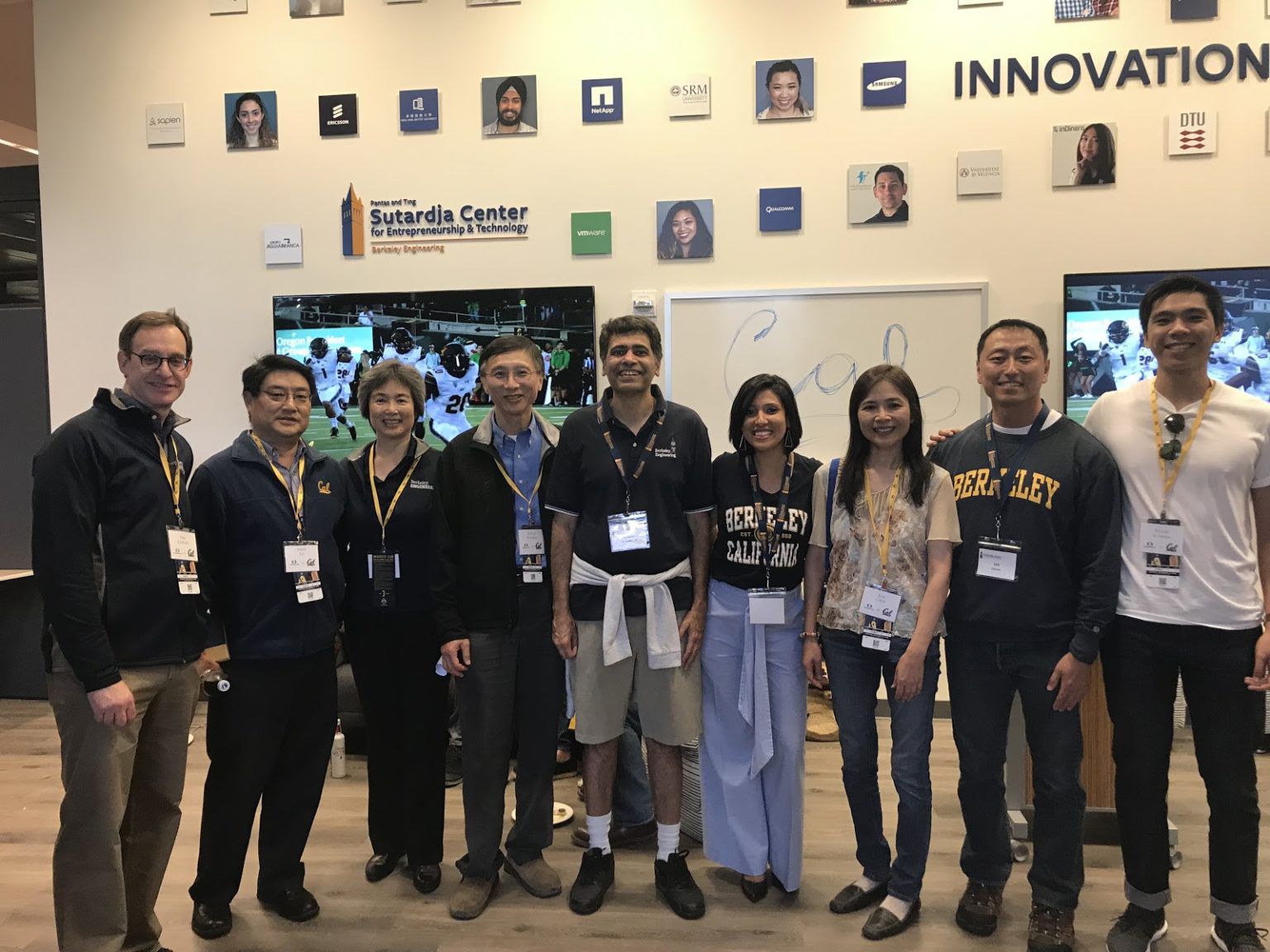 Dr. Sutardja and his wife made a mission for their foundation to focus on education and medical technology as the key areas for their philanthropy. They have also supported a program at the Lucile Packard Children Hospital with the aim of bringing innovative gene therapy technology from the lab to clinical trials and FDA approvals.
LatticeWork continues to live out its mission of delivering cloud-edge solutions for consumer and business data storage. Headquartered in San Jose, California, LatticeWork has launched its AmberPRO product along with its second-generation product Amber X, coming to market in Fall 2020.
Dr. Sutardja and his executive team are listening carefully to customer feedback and harnessing insights to drive future products. No matter the shape they take, the future products are sure to be rooted in Dr. Sutardja's philosophy of artfully weaving accessibility, control, and security together.
For more information about Dr. Sutardja's vision and the future of cloud computing please visit The Sync, a curated blog by LatticeWork where we share ideas, tips, and developments of our Amber products, with a consumer twist, for the data geek in all of us.
Store Safe 🤘🏻☁️
Carlos Rodriguez
Chief Marketing Officer
LatticeWork